LE DIFESE® PLATFORM
Railway to Silence.
A powerful sound-absorber based again on up-cycled pvc.  Especially d
esigned for railway stations in order to protect passengers from excessive noise triggered by trains.
A railway station tends to be heavily polluted environment due to the emission of noise, brake dust, rust and even oils.
High-end plastics guarantee 100% resistance.
Thanks to large perforations in the panels surface, brake dust 
partially

 can be stored in the acoustic panel. When it rains, this dust will be drained

 into the (ballast) stones on to the track.
The flexible shell is resistant to the impact of shooting (ballast) stones. Le Difese

® 

Platform panels 

can easily be exchanged or even repaired by using pvc restoration caps ironed (melted) into the skin

. 
There is another economical benefit as well, no need for grounding as the panels are non conductive.
Sound absorption levels up to 16dB(A) thanks to the up-cycled polyester (PET) sound absorbing mats, also presenting hydrophobic, dirt-repellant and insect-proof properties.
The panels are firmly housed in stainless steel (A4) or galvanized steel brackets, resisting the severest dynamic load. All brackets are being designed by our ConCeptStudio & being customized according to the needs of each single project.
Panesl and brackets are firmly secured by strong-duty couplings.
An expansion gap is provided between each panel, allowing it to expand or shrink.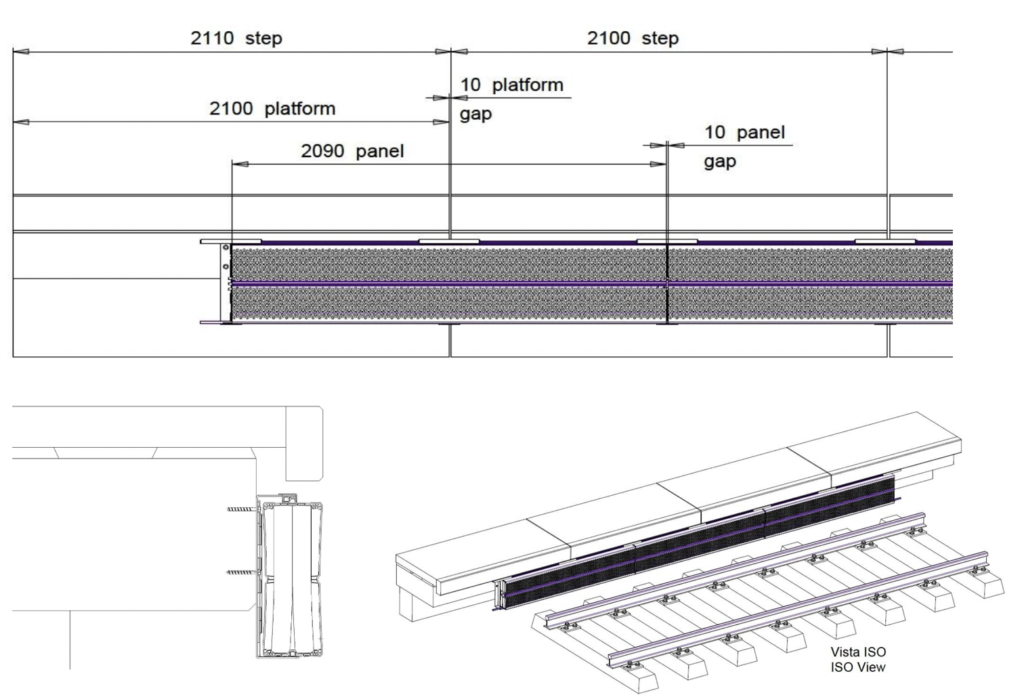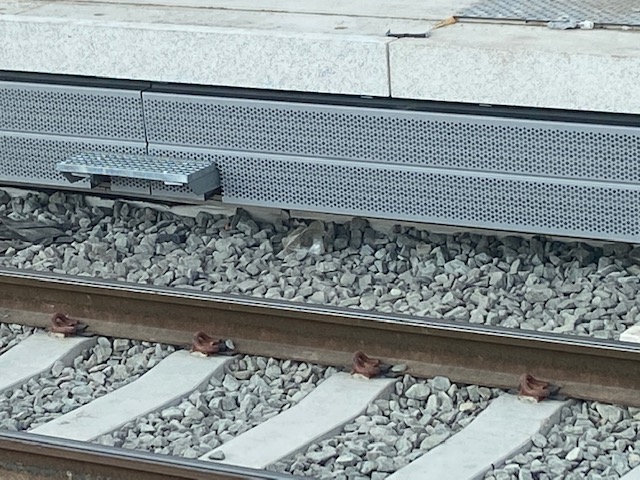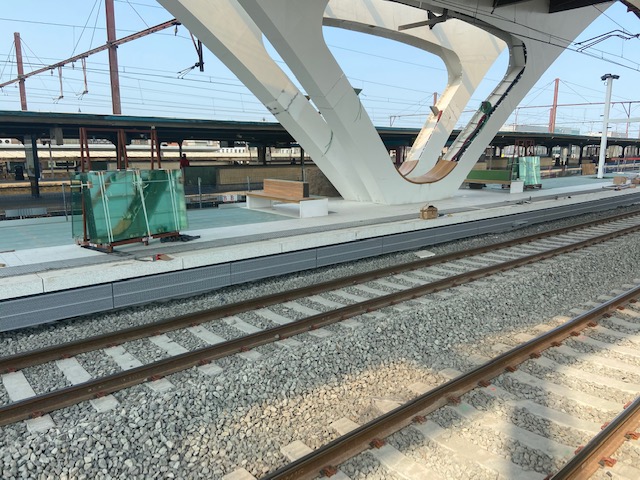 LE DIFESE® PLATFORM meets the highest standards:
acc. EN1793-1:2017
acc. EN1793-5:2016
acc. EN16272-3-2:2014
acc. EN16272-3-1:2012
acc. EN1794-1:2018
acc. EN1794-2:2011
acc. ISO 9001
acc. EN14389
acc. EN14388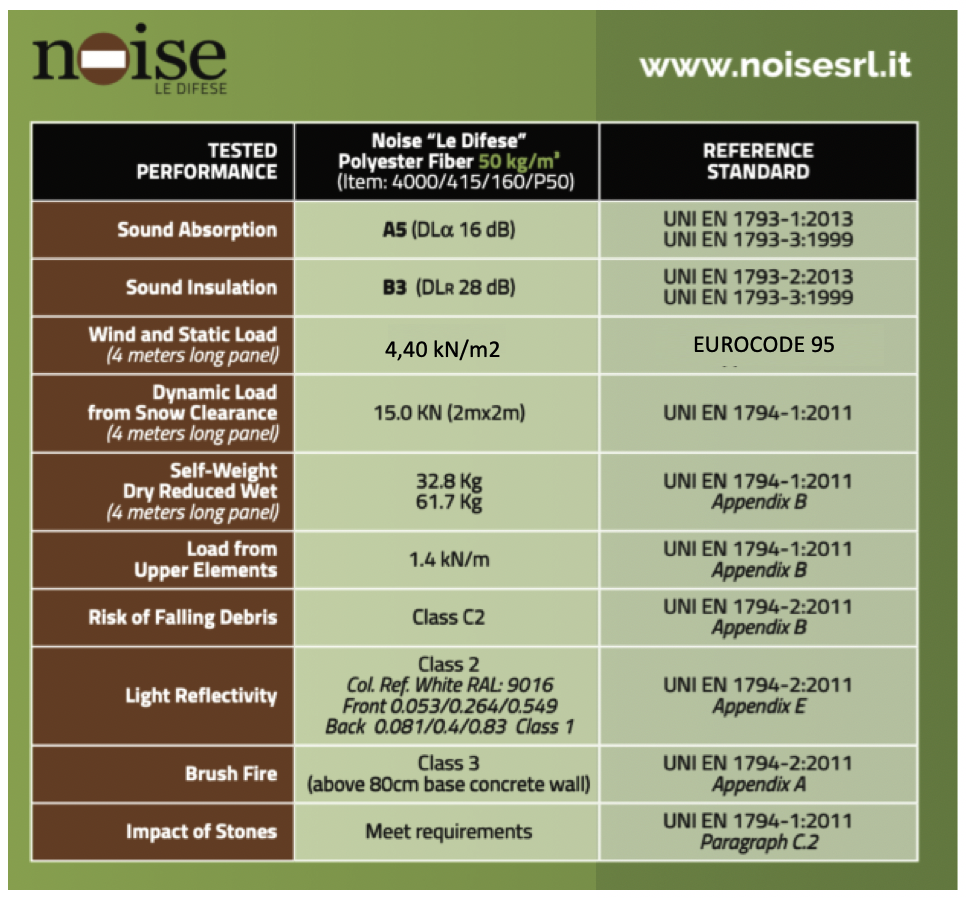 LE DIFESE® platform is beneficiary in many ways:
– self-extinguishing properties: LOI > 40%
– resistant: ballast stones, ammonia, gasoline, oil, naphtha, NOx, rust.
– large perforations: partial storage of brake dust
– 100% corrosion proof + grounding-free: up-cycled and recyclable plastic components
– light-weight: easy-handling
– smooth surface: dirt-repellent, anti graffiti
– skin: mass colored, UV-resistant
Work with NOISE BLOCK PROJECTS

Business development in low-carbon noise reducing projects since 2010
Get in Touch