Deprecated: The each() function is deprecated. This message will be suppressed on further calls in /customers/f/2/3/noiseblockprojects.com/httpd.www/wp-content/plugins/js_composer/include/classes/core/class-vc-mapper.php on line 186
Building high-end and affordable noise barriers to block traffic noise.
LE DIFESE® WALL
Highway to Silence.
Fancy sound absorber based on PC. A blend of recycled polycarbonates are injected into a high-tech mould, providing a UV-resistant and strong shell. The interior is equipped with a sound absorbing polyester mat is hydrophobic and made from recycled bottles, acoustic performance from 12dB(A) up to 19dB(A).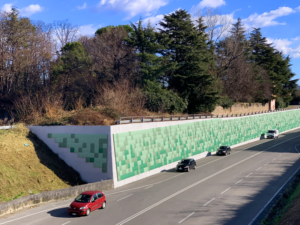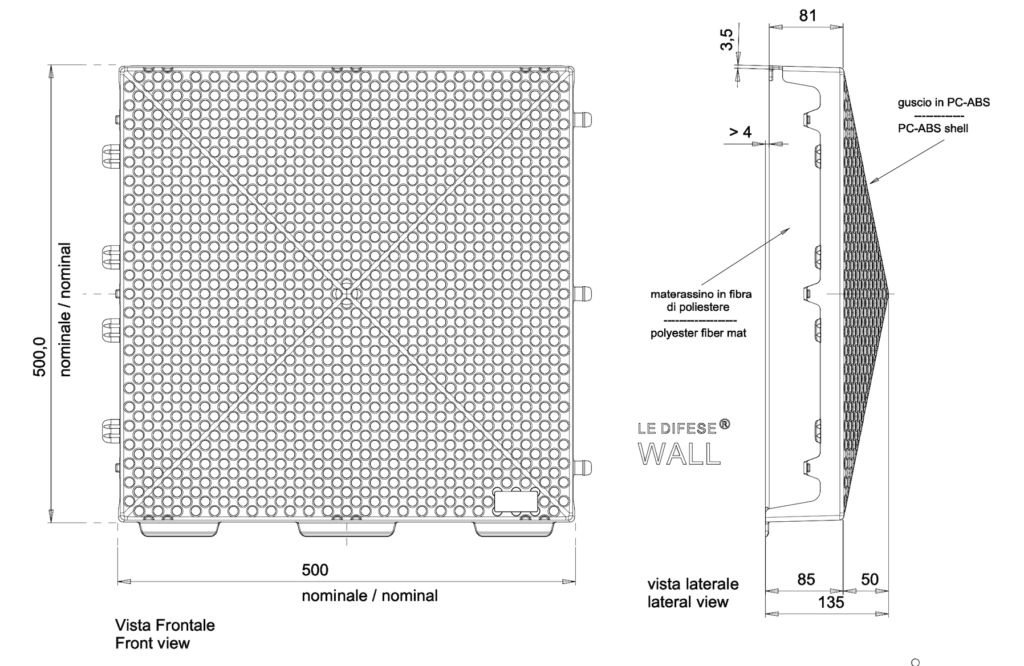 LE DIFESE® WALL meets the highest standards:
acc. EN1793-1:2017
acc. EN1793-2:2017
acc. EN1793-5:2016
acc. EN1793-6:2018
acc. EN1794-1:2018
acc. EN1794-2:2011
acc. EN14389
acc. ISO 9001
acc. EN14388
LE DIFESE® WALL is beneficiary in many ways:
– low-carbon: up-cycled PC-ABS core
– sustainable: life span > 40years
– self-extinguishing (fire): LOI > 40%
– resistant: chemicals (ammonia, gasoline, oil, NOx, etc.)
– no grounding: plastics
– 100% corrosion free: plastic components
– transparent: radio and radar waves
– light-weight: easy manipulation
– impact resistant: (ballast)stones
– smooth & dens surface: dirt-repellent, anti-graffiti
– UV-resistant: mass colored skin
– easy-to- install: (anodized) aluminium rail concept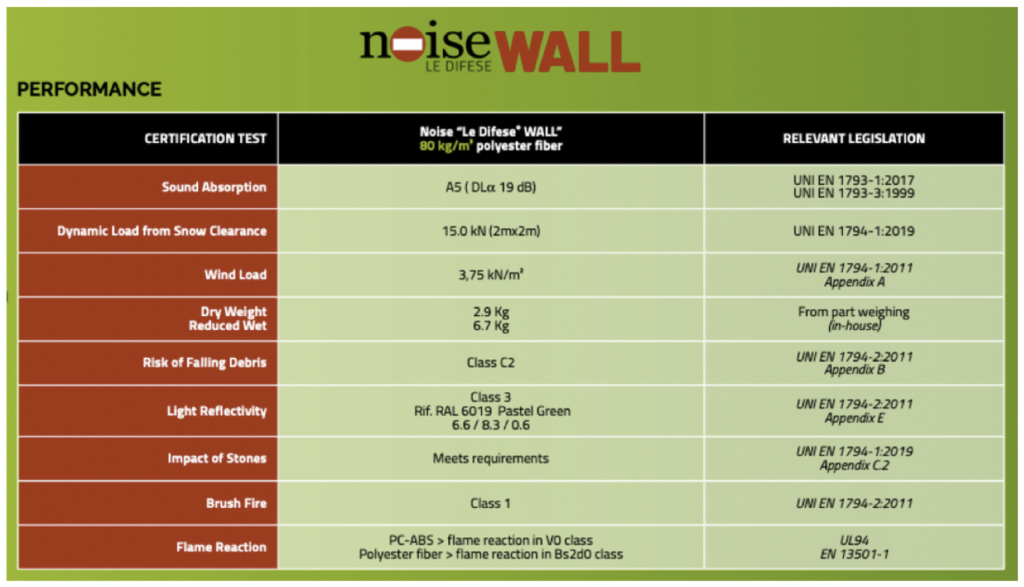 LE DIFESE® WALL elements are beneficiary in many ways:
– ecological recycled polycarbonate core
– sustainable life span > 40years
– self-extinguishing fire
– resistant to chemicals (ammonia, gasoline, oil, naphtha, NOx…)
– grounding free plastics
– corrosion free plastic components
– transparent for radio and radar waves
– light-weight easy to install.
– impact resistant stones
– Acoustic performance DLa 12/16/19dB(A)
– mass colored skin
– UV-resistant pastel colors
– anti-graffiti easy-clean
– easy to install 3 persons = 250m2/day
Work with NOISE BLOCK PROJECTS

Business development in low-carbon noise reducing projects since 2010
Get in Touch